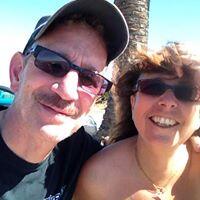 Progressive Democrats endorse Steve Young for Mayor, Terry Scott for City Council Copy
By Ralph Dennis
August 18th, 2020

In this age of pandemic distancing, the Progressive Democrats of Benicia convened about 50 members and interested parties in a digital ZOOM Candidate Forum on August 11.
Candidate for Mayor Steve Young and candidates for City Council Trevor Macenski and Terry Scott gave opening statements, answered prepared questions and audience questions, and finished with brief closing statements.
Members of the Progressive Democrats voted whether and whom to endorse by an online poll on the PDB website. Voting was open for a week following the Forum. For endorsement, PDB bylaws require a vote of 50% plus one of those present and voting.
For Mayor of Benicia – Results were overwhelming in the Mayoral race. 100% of the 43 members voting chose to endorse Steve Young for Mayor in 2020. Congratulations, Steve! Christina Strawbridge, who declined to attend, received no votes.
For Benicia City Council – The race for City Council presented members with a wider choice. Members could vote for up to two to fill the two vacant seats. Incumbent Tom Campbell, who also declined to attend, received only 5 votes, or 11.6% of those voting. Planning Commissioner Trevor Macenski received 13 votes, or 30.2% of those voting. Arts and Culture Commissioner Terry Scott received support from 40 members, or 93.0% of those voting, and snagged our only endorsement for City Council. Congratulations, Terry